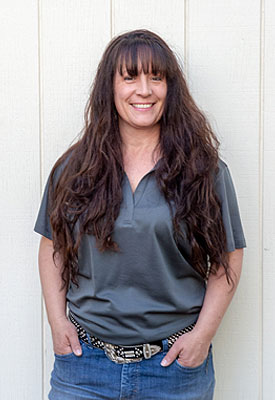 Kimberly Burton, LVT
Originally from Wantagh, NY on Long Island, Kimberly has always had horses in her life. She moved to Las Vegas and joined the DPE team in March of 2005. She came with a background in both large and small animal veterinary technology. In the fall of 2006, she graduated from the College of Southern Nevada with a degree in Veterinary Technology. Kimberly excels in all aspects of being a large animal technician with special interests in anesthesia and reproduction. Kimberly is a proud member of several committees and organizations to help advance her equine community in any way possible. They include:
American Association of Equine Veterinary Technicians (A.A.E.V.T.) since 2013. Currently serving as a regional contact in the SW area.
A.A.E.V.T. Anesthesia Society since 2017.
CC Animal Advisory Committee as the equine representative.
CC Arena Committee as a consultant for the NW project.
CC Citizen Advisory Council for Lone Mountain
She is the President and Medical Director for L.E.A.N (Local Equine Assistance Network) a nationally recognized 501c3 Equine Rescue group.
She serves as the liaison of DPE to CSN and PIMA to provide large animal clinical service hours for students seeking to become veterinary technicians.
Some of Kimberly's other accomplishments include:
Organizing the County's first ever (and continued) low cost equine castration clinic and low cost dental clinic by partnering DPE with The Unwanted Horse Coalition and The Dancer's Legacy Foundation.
Organized the County's first ever community Brand Inspection/Vaccination Clinic.
Organized the first ever Large Animal Care and Handling/Equine Investigations Class by partnering with "Code 3" out of Colorado to instruct. The class included all area Animal Control Agencies, Sierra Vista AC from AZ and Red Rock Equine Search and Rescue.
On a personal note, Kimberly enjoys riding, shooting, camping, ATV's, movies, and time with her friends.
---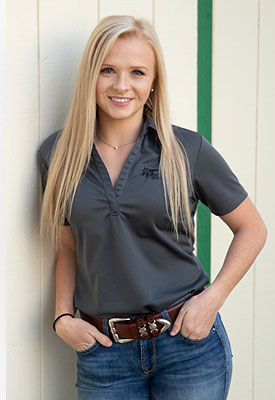 Bryce Morgan, LVT
Bryce grew up in "small town" Indiana. Her father's job brought her to Las Vegas where she studied to become a veterinary technician at the College of Southern Nevada. Bryce earned her degree in Veterinary Technology in 2017 and has since become a member of the American Associated of Equine Veterinary Technicians (AAEVT) and the Equine Anesthesia Society. Although she has never owned a horse, her love for large friends has led her to this career. In her free time, she enjoys traveling, spending time with her family and attending off-road races. Bryce loves her role as a mom to her fur-babies, Bentley her silky terrier and O'Malley, her cat.
---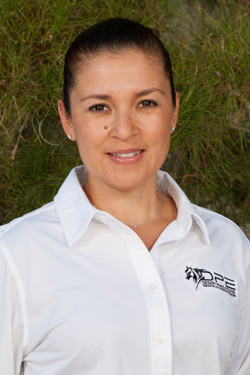 Veronica O'Donnell, Administrative Assistant
Veronica O'Donnell was raised in Las Vegas since the age of 13. All her life she has had a strong passion for horses and began riding at the age of 15. Veronica was part of the Mexican drill team also known as Escaramuza where she met her horse Nikki who changed her life. She joined Desert Pines Equine in 2008 and worked as a tech until 2012, she was gone for 2 1/2 years and missed Desert Pines Equine. She then came back in 2015. Veronica started as a receptionist when she returned in 2015, then she worked as a Veterinary Assistant. When the practice manager position became available, she wanted to make sure the practice, team, and patients were understood and taken care how they deserve. Having the background from previous employments she took on the challenge. Even on the toughest, longest days she always looks forward to work along with the hard-working people she calls family. When not at the practice Veronica spends her time with her husband, Sean, sons Carson and Damon as well as her dogs Penny the crazy corgi, Ray the grumpy chihuahua, her 2 horses and mini donkey, Fajita.
---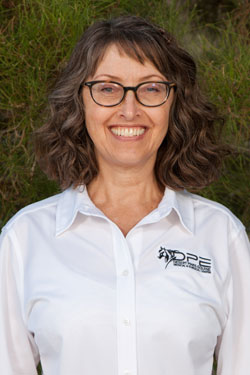 Heather Mac Mullen, Pharmacy Manager
Heather is a native Las Vegan, and has been part of the Desert Pines Equine family since 1999.
---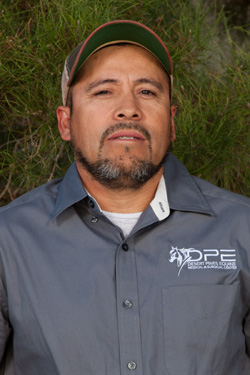 Epifanio Garcia
Epi has been DPE's barn manager since 2001. He will always greet you with a smile and takes pride making sure you find the practice at its best. He enjoys watching his son play soccer on the weekends with his wife and 2 other children. At family gatherings, you can find Epi singing Karaoke with his brothers.
---